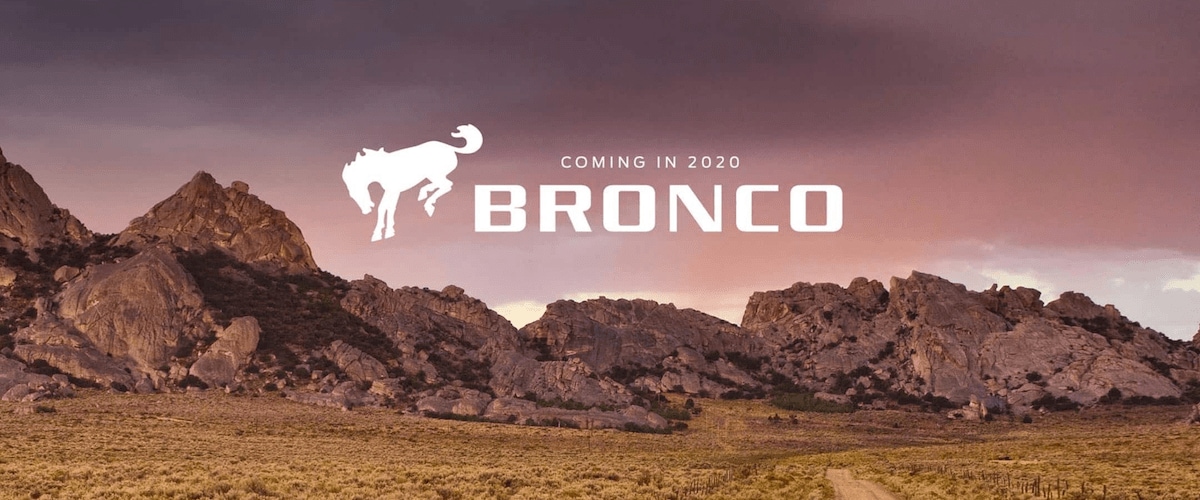 "We've heard our customers loud and clear. They want a new generation of vehicles that are incredibly capable yet fun to drive … Bronco will be a no-compromise midsize 4x4 utility for thrill-seekers who want to venture way beyond the city." - Joe Hinrichs, Ford's president of The Americas 
What We Know About the New Ford Bronco 
To be reintroduced after production stopped with the 1996 model
4x4 Midsize SUV
Available for purchase in 2020
To be manufactured at the Ford Michigan Assembly Plant in Wayne, Michigan
Saddle up, because the iconic Ford Bronco is back by popular demand. The reinvigorated model will be introduced as a new-generation midsize SUV, locked and loaded for a fun and thrilling ride. You can expect to see this model on Burlington roads next year, as the Bronco will be part of the 2020 global Ford vehicle portfolio. 
Ford has released limited details about what can be expected for the new line of Broncos, which will move into the 21st century with upgraded technology and a bold redesign. It is anticipated to remain true to its historically "rugged" look, but with a fresh take for the modern age. 
The Ford Bronco will be produced in the U.S. at the Ford Michigan Assembly Plant in Wayne, Michigan - the same spot where the models were built for 30 years, from 1966 to 1996. This American-made vehicle will be back and better than ever, ready to take you on your next outdoor adventure. 
History of the Ford Bronco
The Ford Bronco was originally introduced in 1965 for the 1966 model year. The model was iconized for its study and reliable capability, becoming synonymous with adventurers and those seeking to explore the road less traveled. Original features during the first 10 years of production included:
CB Radio
Auxiliary gas tank
Power take-off 
Winch 
Post-hole digger
The Bronco was in production for 30 years, evolving over five generations from a small compact to the comparable sizing with the Ford F-150. The model was discontinued in the mid-nineties. 
Learn More From Our Ford Dealer in Burlington
Lucas Ford is here to provide you with more information about the new Ford Bronco before it arrives at our dealership. We are easily accessible from both Delran and Willingboro, and our team can help you browse our new inventory, or tell you more about our service options for your current Ford model. 
If you have any questions about how you can access the new Ford Bronco, please don't hesitate to contact us today! 
New Ford Inventory