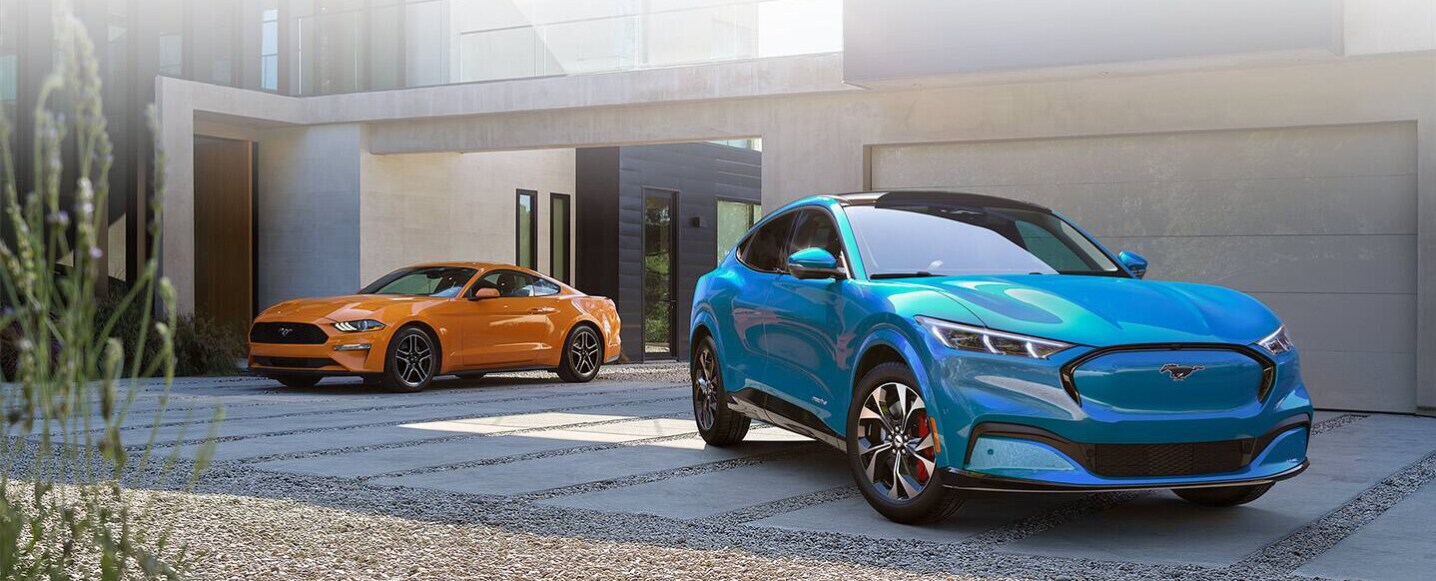 Reserve Yours Now! 
MSRP Starting At $43,895

Fill out your information below to reserve your New Ford Mustang Mach-E. Reservations Start Sunday November 17th. Once the form is submitted we will reach out to you to Collect a $500 Refundable Reservation Fee, a copy of your drivers license, and send over Ford's Reservation Terms and Conditions for you to sign. All reservations are time-stamped and are treated exactly the same as a reservation placed online. Once submitted, you will receive an email confirmation with your reservation number.

NEW MACH-E RESERVATION

EPA-Estimated 300 Miles All Electric Range
The all-new, Mustang-inspired, fully electric performance utility from Ford is coming soon with a targeted EPA-estimated range of at least 300 miles. This new EV is expected to be the flagship of Ford's big push into electric vehicles which is expected to include 40 all-electric and hybrid vehicles by 2022.